#MeetUsMonday :: Introducing Tricia
We are so excited to introduce you to Tricia, one of our newest team members! She is a Bookkeeper in our CFO Services group making things happen in Cincinnati on the daily!
Not being your average bean counters, it's important to us that you know who we are, what we stand for, and the crazy things we spend our time doing when we aren't serving you! Now, get to know....
Introduce your family:
I love being a mom! My only son, Michael, is a 2019 graduate of University of Louisville where he majored in Finance. He is currently working as a client service specialist for a wealth management company in Louisville. He loves it, and he's learning so much about investments and the stock market. Weekends are busy for him traveling back and forth to northern KY so he can visit with longtime girlfriend, Gretchen, in addition to popping in for a quick dinner with Mom.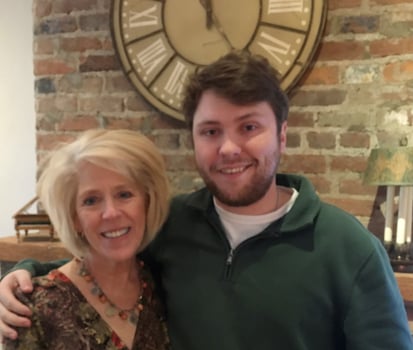 What are you most looking forward to in the next few months?
I can't wait to receive my covid vaccine shots! In addition, I'm excited about the warm weather when I can step outside and enjoy the breeze from the Brixey and Meyer Mt. Adams rooftop.
Why do you do what you do?
I enjoy organizing numbers! I love being a bookkeeper and bubble with great delight when my bank reconciliations balance the first time through.
The best chip ever is...
A huge chocolate chip chunk in Graeter's Black Raspberry Chocolate Chip ice cream!
Favorite food?
Wendy's Apple and Pecan Salad
What is the nerdiest thing you do in your spare time?
It's true – I love to play the card game of Bridge!
Name one thing still left on your bucket list.
Drive cross country in a convertible.
Share a picture of something you love.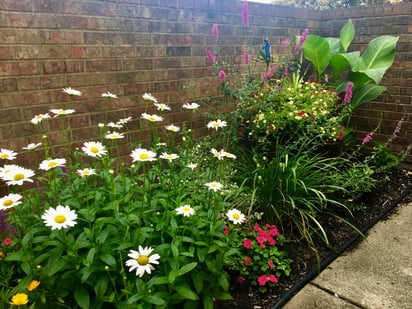 One of my favorite hobbies is to work in my flower garden. I enjoy it most because it's relaxing, creative, nurturing, inspiring, and I love to give a bouquet of fresh flowers to loved ones.
That's a wrap! We can't wait to share more about all of our team members, but since there is more to us than just counting beans we are going to take this one rockstar at a time! Until next #MeetUsMonday ... Go Make Dreams Come True!