We are so excited to introduce you to Renee, one of our newest team members! She is a Senior Manager in our Audit & Assurance Services group making things happen in Cincinnati on the daily!
Not being your average bean counters, it's important to us that you know who we are, what we stand for, and the crazy things we spend our time doing when we aren't serving you! Now, get to know....
Introduce your family:
My husband, Joe, works for EY. My stepson, Jason, is an 8th grader. My twin girls, Nora and Sadie, just started Kindergarten. Our schedules are a bit hectic, as most, but we do a good job at sitting down together most nights for dinner – maybe because we all like to eat so much (and Joe is a great cook; lucky me!).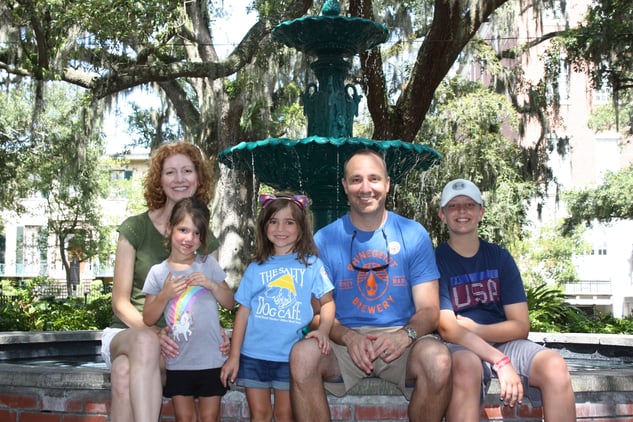 What are you most looking forward to in the near future?
A short trip to Napa in October with my husband, siblings and their spouses.
Why do you do what you do?
I love learning new things, getting exposed to new businesses, cleaning up messes and improving on processes, so feel I'm in the right field for all of that.
What is the nerdiest thing you do in your spare time?
Watching 'CBS Sunday Morning' and '60 Minutes' - I'm an "old soul."
The best chip ever is...
Cool Ranch Doritos
Name one thing still left on your bucket list.
Visiting Magnolia Market in Waco – I discovered the show 'Fixer Upper' while on maternity leave 5 years ago and have been a huge fan ever since.
Share a picture of something you love.
I love to travel abroad - this picture is inside the Blue Mosque in Istanbul, the last place I've seen abroad.
That's a wrap! We can't wait to share more about all of our team members, but since there is more to us than just counting beans we are going to take this one rockstar at a time! Until next #MeetUsMonday ... Go Make Dreams Come True!