We are so excited to introduce you to Kendall, one of our newest team members! He is a Staff Accountant in our Audit & Assurance Services group making things happen in Dayton on the daily!
Not being your average bean counters, it's important to us that you know who we are, what we stand for, and the crazy things we spend our time doing when we aren't serving you! Now, get to know....
Introduce your family:
My parents, Kendall Sr. and Geraldine, are both Dayton natives. I have a younger sister, Lauren, who attends the University of Dayton and majors in Human Resources.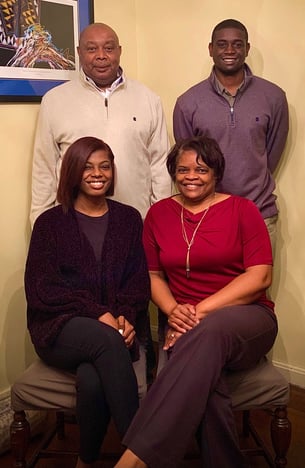 What are you most looking forward to this winter?
I am most looking forward to the return of college basketball this winter.
Why do you do what you do?
I do what I do because I enjoy helping others work towards and achieve their goals.
Favorite Holiday Food?
Sweet Potato Pie
The best chip ever is...
Grippo's BBQ chips OR Lay's Wavy chips
Choose a movie title for the story of your life.
Up.
That's a wrap! We can't wait to share more about all of our team members, but since there is more to us than just counting beans we are going to take this one rockstar at a time! Until next #MeetUsMonday ... Go Make Dreams Come True!