Brixey & Meyer's Annual Day of Giving: The Dayton Foodbank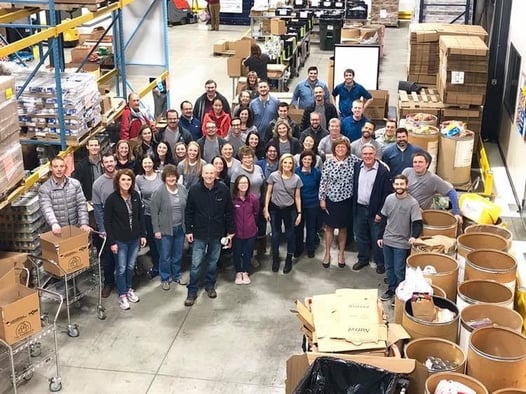 It's in the Brixey & Meyer DNA to give back to communities in which we serve. Every year we identify an organization that our team can partner with in order to fulfill our desires to give back. This year, our annual day of giving was spent at The Dayton Foodbank. We closed all four offices and our team headed out to serve and spend time with one another.
The mission of The Dayton Foodbank is to relieve hunger in the community through a network of partner agencies by acquiring and distributing food. Food and related supplies are distributed to a network of pantries, community kitchens, shelters and other charitable programs, all of which support the health and development of food insecure individuals.
In our time there, we were able to:
Prepare 256 boxes of food for our senior neighbors

Prepare 52 bags of fresh sweet potatoes to be distributed at mobile pantries this week

Prepare 180 boxes of fruit
We loved learning about The Foodbank, knowing our contributions impacted many. Check out our team in action!!