We are so excited to introduce you to Angie! She is a Senior Manager in the Tax Services group making things happen in Cincinnati on the daily!
Not being your average bean counters, it's important to us that you know who we are, what we stand for, and the crazy things we spend our time doing when we aren't serving you! Now, get to know....
<<< Angela Wurtenberger >>>
Introduce your family:
I am married to Erik, who is also a CPA. We have one daughter, Abby, who is 11 years old. We also have two dogs, Palmer and Max.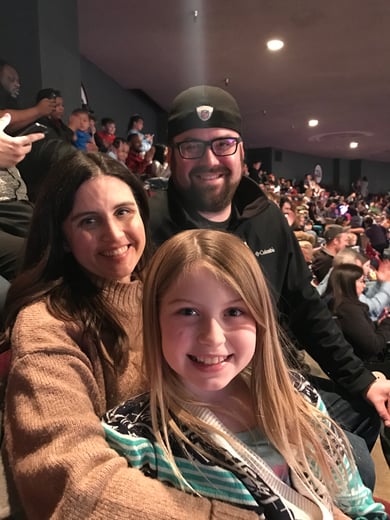 What are you most looking forward to this spring?
I am looking forward to warm weather, sitting on my deck drinking craft beers, and Reds games with my family and friends.
Why do you do what you do?
I started in Accounting because my brain is wired to do math, but have come to love the client interaction over the years. I love helping clients solve problems and the relationships and friendships I have created with my clients as I help them with their businesses.
What's one thing most people don't know about you, but should?
I am a pop culture expert... I know the most random facts about celebrities, music and movies.
At which store would you like to max-out your credit card?
Pottery Barn
What is the nerdiest thing you do in your spare time?
Crossword Puzzles
That's a wrap! We can't wait to share more about all of our team members, but since there is more to us than just counting beans we are going to take this one rockstar at a time! Until next #MeetUsMonday ... Go Make Dreams Come True!