We are so excited to introduce you to Alex, one of our newest team members! He is a Manager in our Audit & Assurance Services group making things happen in Cincinnati on the daily!
Not being your average bean counters, it's important to us that you know who we are, what we stand for, and the crazy things we spend our time doing when we aren't serving you! Now, get to know....
Introduce your family:
I've been married to my wife, Nhu, since 2016, although we dated for 8 years prior to getting married. We have 2 fur babies (both chocolate lab mixes).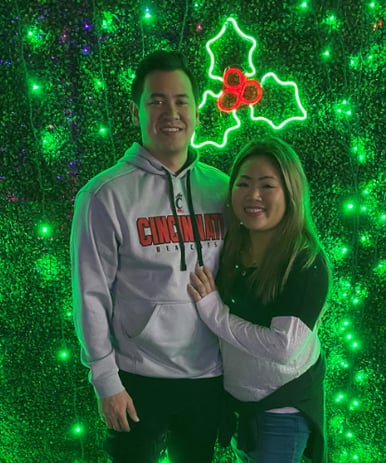 What are you most looking forward to in the near future?
I'm looking forward to May when my wife and I will be traveling to London and Paris!
Why do you do what you do?
I do this because I enjoy working proactively with clients and colleagues to accomplish similar goals and find success together. The most rewarding part of my career is when others express their gratitude for your efforts and are willing to recommend you to others to help them achieve similar success. It gives you that sense of accomplishment and reassurance that "yeah I'm pretty good at this!"
Favorite food?
Pizza! Adriaticos and Jets are my go-tos.
What is the nerdiest thing you do in your spare time?
I used to play a lot of video games in my spare time. But now I listen to audiobooks and read.
Name one thing still left on your bucket list.
To visit Japan
Share a picture of something you love.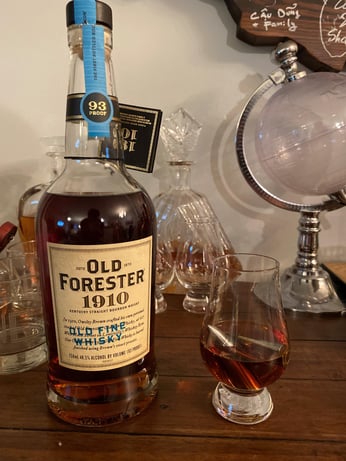 A nice bourbon after a long day of work!
That's a wrap! We can't wait to share more about all of our team members, but since there is more to us than just counting beans we are going to take this one rockstar at a time! Until next #MeetUsMonday ... Go Make Dreams Come True!