We are so excited to introduce you to Alan, one of our newest team members! He is our Cincinnati Office Managing Director making things happen in Cincinnati on the daily!
Not being your average bean counters, it's important to us that you know who we are, what we stand for, and the crazy things we spend our time doing when we aren't serving you! Now, get to know....
Introduce your family:
I have 2 daughters, Marissa and Kylie, ages 17 and 14 and a stepson, Shawn age 31. I recently moved back to Cincinnati from Chicago and am excited to get re-established in the Queen City.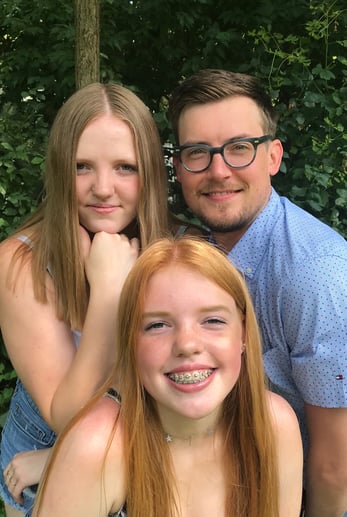 What are you most looking forward to over the next couple of months?
Re-connecting with my former business colleagues and friends in the SW Ohio market where I spent 26 years of my career getting to know.
Why do you do what you do?
I truly enjoy helping people become better versions of themselves - whether it be through their business or their personal life.
What's one thing most people don't know about you, but should?
I am a workout fanatic - 6-7 days a weeks getting up at 4:30 am during the work week.
Favorite hobby?
Watching and attending virtually all college and professional sports - sports junkie all the way around.
Name one thing still left on your buck list.
Traveling to the United Kingdom and playing golf in England, Scotland and Ireland with visits to many pubs along the way.
That's a wrap! We can't wait to share more about all of our team members, but since there is more to us than just counting beans we are going to take this one rockstar at a time! Until next #MeetUsMonday ... Go Make Dreams Come True!