YES! We're Open | Tax Filing Season is Officially Open
Both the IRS & the state of Ohio opened their doors to taxpayers wanting to file their 2015 income tax returns. As the doors opened, Joe Testa, OH Tax Commissioner, stated this year's income tax filing process will introduce Ohio taxpayers to a number of changes. These changes were designed to lower tax rates, simplify the filing process and further reduce tax fraud.
Don't feel like you have to learn all these changes, that's our job! We're just an e-mail or phone call away.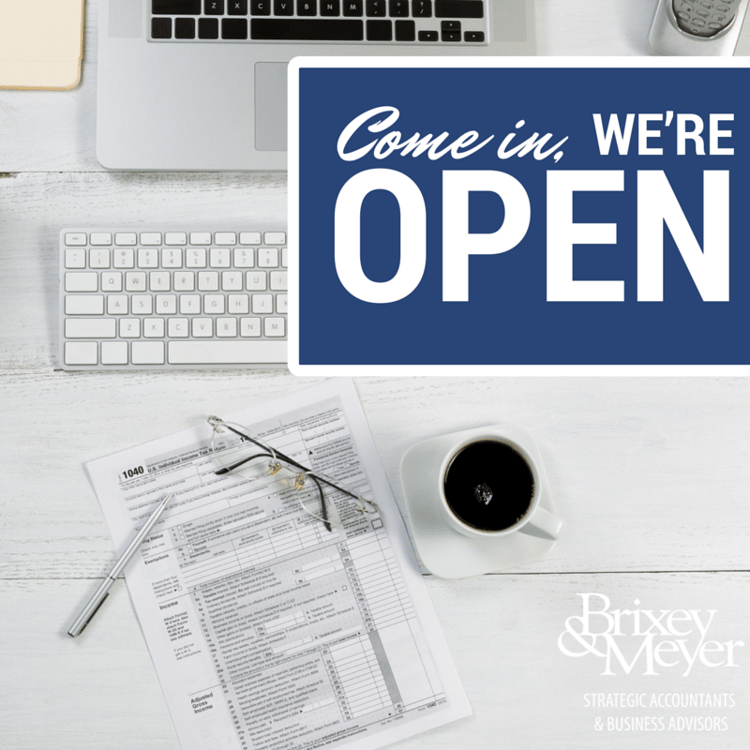 If you'd like to learn more, here are a few of the changes:
Tax cuts for individuals of 6.3% pushing rates lower than they've been in 30 years

Small business tax cuts through the new Business Income Deduction which allows a 75 percent deduction on the first $250,000 of business income, and modified tax rates on any remaining taxable income with a maximum rate of three percent

Tax forms changed; combined into 'universal' forms (both individual and school district income tax forms)

An income cap for certain retirement tax credits

Additional requirements for verifying dependents to guard against tax fraud

Improvements to the ID Confirmation Quiz that will make it more user friendly and reduce the number of people directed to take the quiz to verify that their return is authentic.
For additional information on these and other changes, please visit the department's web site - tax.ohio.gov
If you'd like to learn more information on how we can help you, feel free to fill out the form below. We will be in contact soon!