Do you lack clarity on the pricing of your goods/services? Are you struggling to manage disruptions in your supply chain or labor costs? Are you experiencing margin erosion and are not sure what to do?
At Brixey & Meyer, we are here to remind you that we have an experienced team ready to help you.
Our Pricing Strategy Services is focused on helping you stabilize and restore value to your business.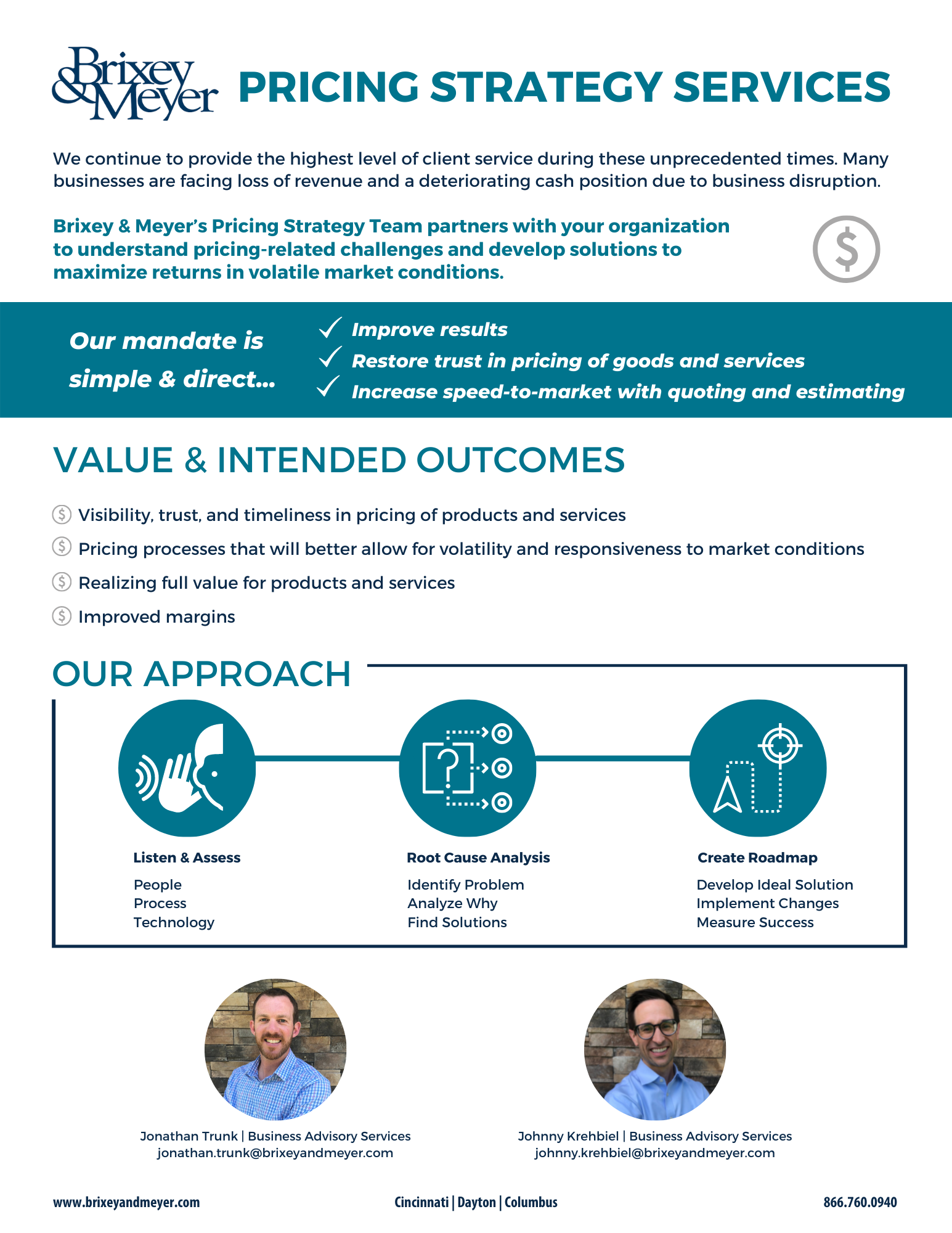 Do you have a pricing strategy? If not, schedule an appointment with us to understand how we can help 👇