Infrastructure Investment and Jobs Act ("IIJA")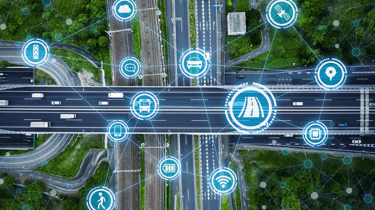 On November 15, 2021, President Biden signed into law The Bipartisan Infrastructure Deal which is intended to rebuild America's roads, bridges, and rails, expand access to clean drinking water, ensure every American has access to high-speed internet, tackle the climate crisis, advance environmental justice, and invest in communities that have too often been left behind. The legislation is intended to help ease inflationary pressures and strengthen supply chains by making long overdue improvements for our nation's ports, airports, rail, and roads. It is intended to drive the creation of good-paying union jobs and grow the economy sustainably and equitably so that everyone gets ahead for decades to come.
The following is a summary of some of the key provisions and the associated costs in the IIJA:
Deliver clean water to all American families and eliminate the nation's lead service lines.
The IIJA will invest $55 billion to expand access to clean drinking water for households, businesses, schools, and child-care centers all across the country.
Ensure every American has access to reliable high-speed internet.
The IIJA will deliver $65 billion to help ensure that every American has access to reliable high-speed internet through a historic investment in broadband infrastructure deployment, particularly in rural areas where access is limited from an availability perspective.
Repair and rebuild our roads and the bridges with a focus on climate change mitigation, resilience, equity, and safety for all users.
The legislation will reauthorize surface transportation programs for five years and invest $110 billion in additional funding to repair our roads and bridges and support major, transformational projects. The Bipartisan Infrastructure Deal makes the single largest investment in repairing and reconstructing our nation's bridges since the construction of the interstate highway system.
Improve transportation options for millions of Americans and reduce greenhouse emissions through the largest investment in public transit in U.S. history.
The legislation includes $39 billion of new investment to modernize transit, in addition to continuing the existing transit programs for five years as part of surface transportation reauthorization. In total, the new investments and reauthorization in the Bipartisan Infrastructure Deal provide $89.9 billion in guaranteed funding for public transit over the next five years — the largest Federal investment in public transit in history.



Upgrade our nation's airports and ports to strengthen our supply chains and prevent disruptions that have caused inflation. This will improve U.S. competitiveness, create more and better jobs at these hubs, and reduce emissions.
The legislation invests $17 billion in port infrastructure and waterways and $25 billion in airports to address repair and maintenance backlogs, reduce congestion and emissions near ports and airports, and drive electrification and other low-carbon technologies. With more modern, resilient, and sustainable port, airport, and freight infrastructure it is intended to strengthen our supply chains and support U.S. competitiveness compared to the rest of the world.



Make the largest investment in passenger rail since the creation of Amtrak.
U.S. passenger rail lags behind the rest of the world in reliability, speed, and coverage. The legislation positions rail to play a central role in our transportation and economic future, investing $66 billion in additional rail funding to eliminate the Amtrak maintenance backlog, modernize the Northeast Corridor, and bring world-class rail service to areas outside the northeast and mid-Atlantic. This is the largest investment in passenger rail since Amtrak's creation, 50 years ago and will create safe, efficient, and climate-friendly alternatives for moving people and freight.



Build a national network of electric vehicle (EV) chargers.
The IIJA will invest $7.5 billion to build out a national network of EV chargers in the United States.



Upgrade our power infrastructure to deliver clean, reliable energy across the country and deploy cutting-edge energy technology to achieve a zero-emissions future.
The IIJA will make a $65 billion investment which includes the largest investment in clean energy transmission and grid in American history. It will upgrade our power infrastructure, by building thousands of miles of new, resilient transmission lines to facilitate the expansion of renewables and clean energy, with the intentions of lowering costs.



Make our infrastructure resilient against the impacts of climate change, cyber-attacks, and extreme weather events.
The IIJA will make an investment of over $50 billion to protect against droughts, heat, floods, and wildfires, in addition to a major investment in weatherization. The legislation is the largest investment in the resilience of physical and natural systems in American history.



Deliver the largest investment in tackling legacy pollution in American history by cleaning up Superfund and brownfield sites, reclaiming abandoned mines, and capping orphaned oil and gas wells.
The IIJA will invest $21 billion clean up Superfund and brownfield sites, reclaim abandoned mine land and cap orphaned oil and gas wells.



As it relates to tax legislative changes, there were a few notable ones under the IIJA as follows:
Employee retention credit
The infrastructure legislation ends the employee retention credit (ERC) early, making wages paid after Sept. 30, 2021, ineligible for the credit (except for wages paid by an eligible recovery startup business).
Cryptoasset reporting
Section 80603 of the legislation will impose new cryptoasset information reporting requirements on brokers. The Sec. 6045(c)(1) definition of "broker" is expanded to include anyone who for consideration effectuates "transfers of digital assets on behalf of another person." For these purposes, "digital asset" is defined as "any digital representation of value which is recorded on a cryptographically secured distributed ledger or any similar technology."
The legislation is set to amend Sec. 6045A to require brokers to provide information returns reporting any transfers of digital assets to accounts that are not maintained by a broker.
Other tax provisions
The legislation includes other tax provisions, including extension of various highway-related taxes, and extension and modification of certain superfund excise taxes. It also would allow private activity bonds for qualified broadband projects and carbon dioxide capture facilities.
Please note there could be more extensive changes coming in a fiscal year 2022 budget reconciliation bill that remains under consideration by Congress. Some of those provisions under consideration would include extensions of recent changes to the child tax credit and the earned income tax credit; an expanded premium tax credit; relief from the $10,000 state and local tax deduction cap; corporate and international tax changes; and limits on the interest expense deduction.
Please reach out to Brixey & Meyer to help navigate any questions you may have. We are committed to keeping our clients, friends and families posted on the latest developments. You can simply comment below, visit our website or call us at 866.760.0940.