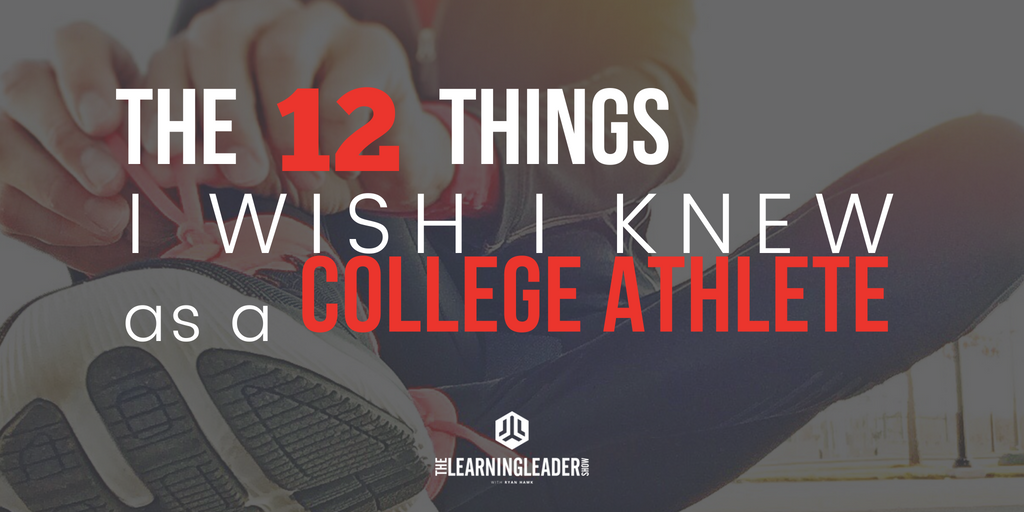 Be sure to check out the full & original article HERE.
College athletes have recently asked me "what do you wish you would have known (and done) while in college?" In order to be better prepared for those conversations, I realized I had a few regrets (primarily for not taking action when I had the chance). My goal was to make sure the people I met with knew this so perhaps they wouldn't make the same mistakes.
While the advice was originally meant for college athletes, I quickly learned that it could apply to anyone. Here they are:
Learn to speak in front of people

Learn how to sell

Write great papers

Seek out mentors

Develop curiosity

Visit your professors

Build real friendships with your teammates

Be smart on social media

Be known as someone who speaks positively behind someone's back

Remember your fundamentals

Focus on continual improvement
You can read the full article and more specifics on each piece of advice HERE.
I am happy to have a conversation about specific questions related to this blog. Please fill out the contact form below.