The Learning Leader Show is a podcast created and hosted by Brixey & Meyer's Leadership Advisory Practice Leader, Ryan Hawk. The show is a top rated iTunes business podcast that focuses on learning from the smartest, most creative leaders in the world.
The November episodes of The Learning Leader Show are listed below and we highly recommend checking them out!
Episode #337: Scott H. Young - How To Become An Ultra-Learner
Scott Young is a writer who undertakes interesting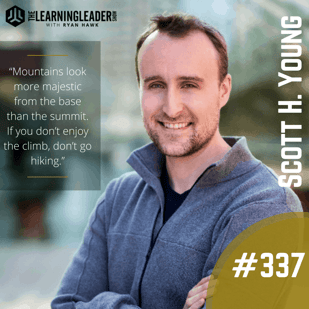 self-education projects, such as attempting to learn MIT's four-year computer science curriculum in twelve months and learning four languages in one year. Scott incorporates the latest research about the most effective learning methods and the stories of other ultralearners like himself—among them Ben Franklin, Judit Polgár, and Richard Feynman, as well as a host of others, such as little-known modern polymaths like Nigel Richards who won the World Championship of French Scrabble—without knowing French. He is the author of the best-selling book, UltraLearning.
"Simple decisions you make early on can have big consequences."
Episode #338: Jason Fried - How To Create The Ideal Company Culture (It Doesn't Have To Be Crazy At Work)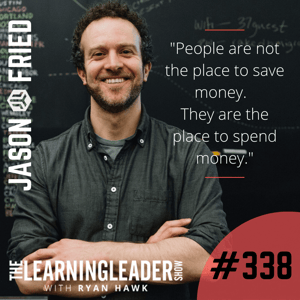 Jason Fried is the founder & CEO at Basecamp. He's the co-author of Getting Real, Remote, REWORK, and It Doesn't Have To Be Crazy At Work. Basecamp is a privately-held Chicago-based company committed to building the best web-based tools possible with the least number of features necessary.
Their blog, Signal vs. Noise, is read by over 100,000 people every day. Jason believes there's real value and beauty in the basics. Elegance, respect for people's desire to simply get stuff done, and honest ease of use are the hallmarks of Basecamp products.
"Come to terms that you can no longer do everything."
Episode #339: Robert Greifeld - Lessons Learned From A Decade Of Change As CEO Of NASDAQ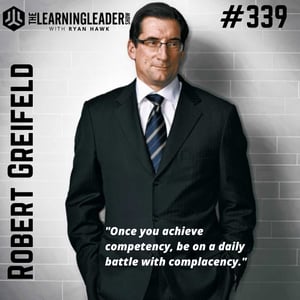 Robert Greifeld served as the CEO of Nasdaq from 2003 to 2016. During his tenure, Bob led Nasdaq through a series of complex, innovative acquisitions that extended the company's footprint from a single U.S. equity exchange to a global exchange and technology solutions provider, nearly quadrupling revenue, growing annual operating profits by more than 24 times and achieving a market value of over $11 billion. Bob is a member of the Economic Club of New York and the NYU Stern Board of Overseers. He is Founder and Chairman of the USA Track & Field Foundation, which supports emerging athletes and inner-city youth athletics. He is the author of a new book called: Market Mover: Lessons from a Decade of Change at Nasdaq.
"Balance is a dangerous word. I prefer having an integrated life instead."
Episode #340: Liz Forkin Bohannon - How To Build Your Life Of Purpose, Passion, & Impact (Beginner's Pluck)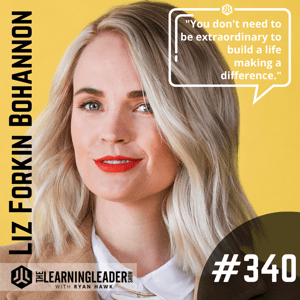 Liz Forkin Bohannon is the co-founder and co-CEO of Sseko Designs and the author of Beginner's Pluck: Build your life of purpose, passion and impact now. Liz and the Sseko story has been featured in dozens of publications including: Vogue Magazine, Redbook Magazine, O Magazine, Inc, Fortune and others. Sseko has appeared on national broadcasts including ABC's Shark Tank and Good Morning America. Among other notable honors, Liz was recently named a top three Transformation Leader by John Maxwell, Forbes listed her as a top 20 public speaker in the U.S. and Bloomberg Businessweek named Sseko as a top social enterprise.
""You don't need to be extraordinary to build a life making a difference."
Feel free to reach out to us in regards to anything in this blog! We'd love to hear your thoughts and opinions below!