The Learning Leader Show is a podcast created and hosted by Brixey & Meyer's Leadership Advisory Practice Leader, Ryan Hawk. The show is a top rated iTunes business podcast that focuses on learning from the smartest, most creative leaders in the world.
Brief takeaways from the May episodes of The Learning Leader Show are below and we highly recommend checking them out!
Episode #363: Admiral William McRaven - The Bin Laden Raid, Saving Captain Phillips, & Leadership Lessons For Life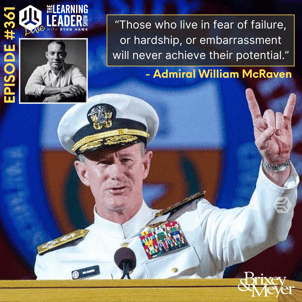 Admiral William McRaven is a retired U.S. Navy four-star Admiral. As the commander of U.S. Special Operations Command, he led a force of 69,000 men and women and was responsible for conducting counter-terrorism operations worldwide. McRaven oversaw the 2011 Navy SEAL raid in Pakistan that killed al-Qaeda leader Osama bin Laden. He also led the rescue of Captain Richard Phillips, who was held hostage by Somali pirates after the 2009 hijacking of the MV Maersk Alabama in the Gulf of Aden. Additionally, he gave the (viral) commencement speech at University of Texas called, "If You Want To Change The World, Start Off By Making Your Bed." He's also a New York Times Best-Selling author of Make Your Bed – Little Changes That Can Change Your Life… And Maybe The World.
"Without courage, men will be ruled by tyrants and despots. Without courage, no great society can flourish. Without courage, the bullies of the world rise up."
Episode #364: Derek Sivers - How To Redefine Yourself, Make Big Decisions, & Live Life On Your Terms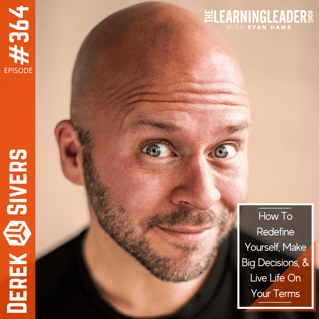 Derek Sivers is a writer, musician, programmer, and entrepreneur best known for being the founder and former president of CD Baby, an online CD store for independent musicians. A professional musician since 1987, Sivers started CD Baby by accident in 1997 when he was selling his own CD on his website, and friends asked if he could sell theirs, too. CD Baby went on to become the largest seller of independent music on the web, with over $100M in sales for over 150,000 musician clients. In 2008, Derek transferred ownership of his company to a charitable remainder in a trust for music education, and had the trust sell it to Disc Makers. He is the author of Anything You Want.
"Excellence is setting high standards and living up to them."
Episode #365: James Altucher - How To Become An Idea Machine (The 10,000 Experiment Rule)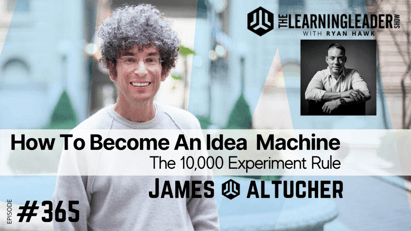 James Altucher is a successful entrepreneur, angel investor, chess master and prolific writer. He has started and run more than 20 companies and is currently invested in over 30. He is the author of 18 books, including WSJ best-sellers: 'The Power of No' and 'Choose Yourself'. His latest book, "Reinvent Yourself" was #1 in the Amazon store shortly after its release.
His writing has appeared in major media outlets including the Wall Street Journal, The New York Observer, Techcrunch , The Financial Times, Yahoo Finance and others. His blog, JamesAltucher.com, has attracted more than 20 million readers since its launch in 2010.
"Success is always on the other side of can't."
Episode #366: Laurie Santos - The Science Of Well-Being (Psychology & The Good Life)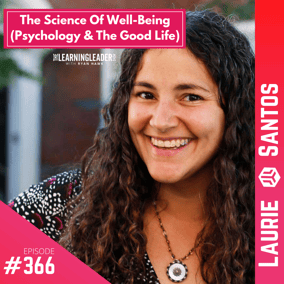 Laurie Santos is a cognitive scientist and Professor of Psychology at Yale University. She has been a featured TED speaker and has been listed in Popular Science as one of their "Brilliant Ten" young scientists in 2007 as well as in Time magazine as a "Leading Campus Celebrity" in 2013. In January 2018, her course titled Psychology and the Good Life became the most popular course in Yale's history, with approximately one-fourth of Yale's undergraduates enrolled. In September 2019, she became host of the podcast The Happiness Lab, published by Pushkin Industries.
"Your emotions can be contagious. If you embody calm, they will be calm."
Episode #367: Ozan Varol - How To Think Like A Rocket Scientist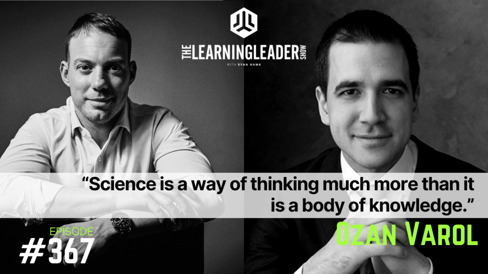 Ozan Varol is a rocket scientist, award-winning law professor, and author of non-fiction books. A native of Istanbul, Turkey, Ozan grew up in a family of no English speakers. He moved to the United States by himself at 17 to attend Cornell University and major in planetary sciences. While there, he served on the operations team for the 2003 Mars Exploration Rovers project that sent two rovers to Mars. He later became a law professor to influence others to make interplanetary leaps on this planet. He has written numerous award-winning articles that are taught in colleges and graduate schools. His work has been featured in domestic and foreign media, including BBC, TIME, CNN, Washington Post, Slate, and Foreign Policy.
"The way you figure out what's right is to try to prove it wrong."
Feel free to reach out to us in regards to anything in this blog! We'd love to hear your thoughts and opinions below!