The Learning Leader Show is a podcast created and hosted by Brixey & Meyer's Leadership Advisory Practice Leader, Ryan Hawk. The show is a top rated iTunes business podcast that focuses on learning from the smartest, most creative leaders in the world.
Brief nuggets from the January episodes of The Learning Leader Show are below and we highly recommend checking them out!
Episode #346: Cameron Mitchell - Yes Is The Answer, What Is The Question?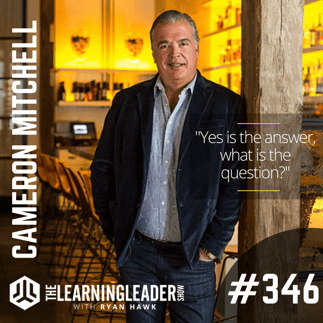 Cameron Mitchell is the founder & CEO of Cameron Mitchell Restaurants. In 2018, they celebrated their 25th anniversary. He employees more than 5,000 people and his restaurants do $300m/year in sales. He is the author of Yes Is The Answer, What Is The Question? He has been recognized as Entrepreneur of the Year by Ernst and Young, as a Small Business Person of the Year by the U.S. Small Business Administration and as one of 50 New Taste Makers by Nation's Restaurant News.
"You cannot build a life like this or be successful without a commitment to hard work."
Episode #347: Steven Strogatz - How Calculus Reveals The Secrets Of The Universe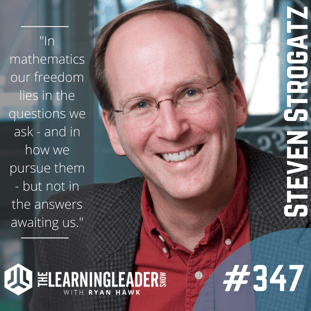 Steven Strogatz is a professor of Applied Mathematics at Cornell University. After graduating summa cum laude in mathematics from Princeton in 1980, Strogatz studied at Trinity College, Cambridge, where he was a Marshall Scholar. He did his doctoral work in applied mathematics at Harvard, followed by a National Science Foundation postdoctoral fellowship at Harvard and Boston University. From 1989 to 1994, Strogatz taught in the Department of Mathematics at MIT. He joined the Cornell faculty in 1994.
"Calculus is the mathematical study of change."
Episode #348: Simon Sinek - Why Consistency Beats Intensity (Playing The Infinite Game)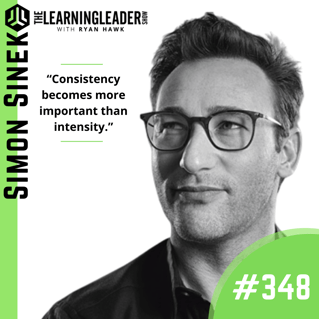 Simon Sinek may be best known for popularizing the concept of WHY in his first TED Talk in 2009. It rose to become the third most watched on TED.com, with over 40 million views and subtitled in 47 languages. Simon is the author of multiple best selling books including Start With Why (global best seller), Leaders Eat Last, Together is Better, and Find Your Why. His latest book is called The Infinite Game.
"I never look at what I've done, I look at what I can do."
Episode #349: An Inside Look At The Book Writing Process With Jay Acunzo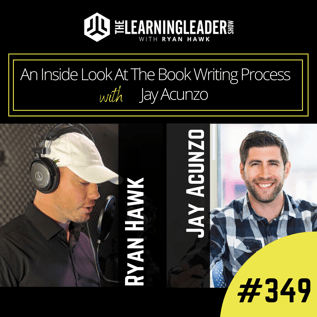 Jay Acunzo and I open up the hood and look inside the book writing process. We covered: research, outlining, drafting, editing, publishing (traditional or self?), the benefit of a podcast, superlatives (best story, most useful research, hardest part, easiest part, interactions with our editors), and practical takeaways for your whether you want to write a book or not. More info about Jay: His thinking has been cited in courses at Harvard Business School and by writers at the New York Times, the Washington Post, Fast Company, Fortune, and Entrepreneur. He is a globally touring keynote speaker, and author of the book Break the Wheel. Jay began as a sports journalist before moving into tech, holding media and marketing roles at Google and HubSpot, and an executive role at the venture capital firm NextView.
"Write a book because you think it has to exist. Not to be a best-seller."
Feel free to reach out to us in regards to anything in this blog! We'd love to hear your thoughts and opinions below!