We are so excited to introduce you to Michael, one of our newest team members! He is a Manager in our Business Advisory Services group making things happen in Cincinnati on the daily!
Not being your average bean counters, it's important to us that you know who we are, what we stand for, and the crazy things we spend our time doing when we aren't serving you! Now, get to know....
Introduce your family:
My wife, Lauren, is a Senior Accountant and CPA for Cincinnati Children's Hospital. We have a two year old son named James who just learned how to quiz Lauren and I on our knowledge of colors and we tend to do pretty well… earning a "niiiice joooob" from him is always a pick-me-up at the end of the day. We also have a 3 year old rescue dog named Pete who works very hard to keep the squirrels and birds out of our back yard.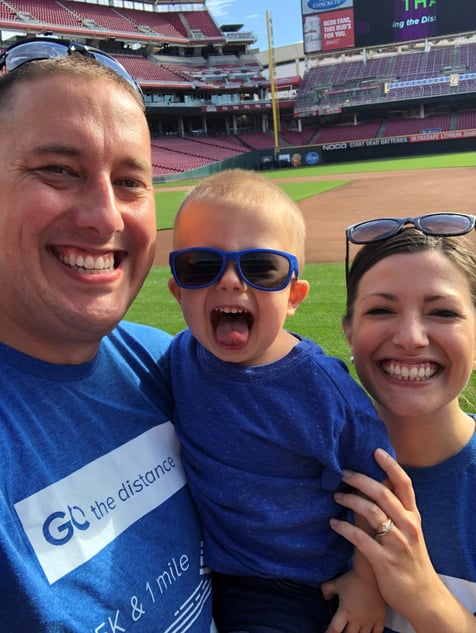 What are you most looking forward to in the near future?
Some of my college roommates and I are going to Rutgers to watch Ohio State play.
Why do you do what you do?
I love being able to learn about many different businesses and bring my experience to help through change and transition. I have always seen change as an opportunity and as exciting and I enjoy working with others and helping during those times.
Favorite food?
Mexican, anything Mexican.
What, or who, are you a "closet" fan of?
Taylor Swift
Name one thing still left on your bucket list.
Run the Honolulu Marathon
Share a pic of something you love: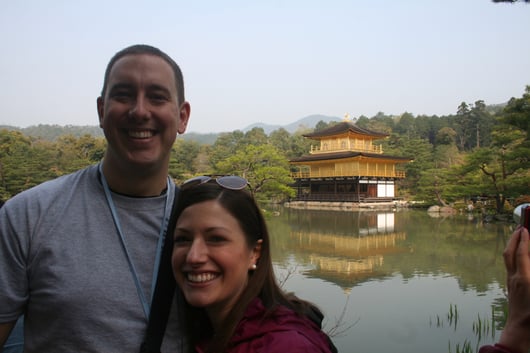 Love to travel!
That's a wrap! We can't wait to share more about all of our team members, but since there is more to us than just counting beans we are going to take this one rockstar at a time! Until next #MeetUsMonday ... Go Make Dreams Come True!