#MeetUsMonday :: Introducing Matt
We are so excited to introduce you to Matt, one of our newest team members! He is a Senior Manager in our Business Advisory Services group making things happen in Columbus on the daily!
Not being your average bean counters, it's important to us that you know who we are, what we stand for, and the crazy things we spend our time doing when we aren't serving you! Now, get to know....
Introduce your family:
My partner Anna and I have been together for 4 years and live with our dog, EJ, in the Clintonville neighborhood of Columbus. You can usually catch us staying active, spending time with friends at breweries, playing with our pup, or working on our house!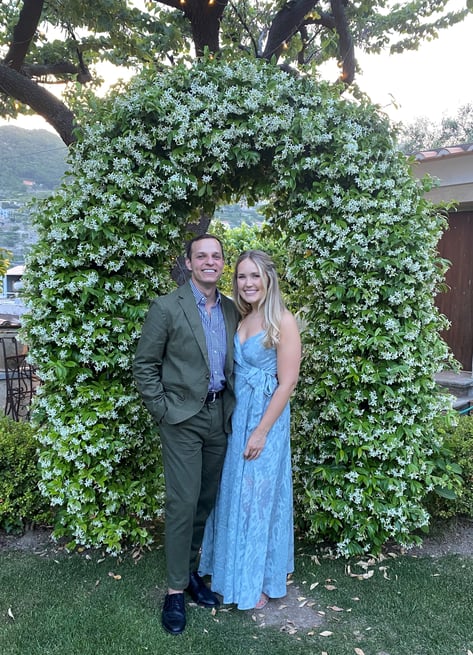 This is a picture of me and Anna at a recent wedding that took us to the Amalfi Coast in Italy.
Share a picture of something you love.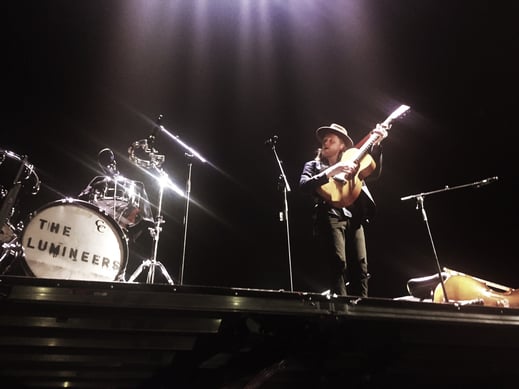 I love live music. A few years ago, I was able to see one of my favorite artists, The Lumineers, on the floor at their show in Columbus. They played on a pop-up stage right in front of us for almost half of the set!
What are you most looking forward to in the next few months?
This summer we have 5 close friends and family members getting married. We're looking forward to the travels and being surrounded by those whom we love to help celebrate!
Why do you do what you do?
I love solving problems and there is no more urgent challenge than protecting our planet for future generations. I have seen firsthand how companies can use their expertise and resources for good—seeing this potential result in mutual benefit for our clients and society is the most rewarding aspect of my career.
What is the nerdiest thing you do in your spare time?
If there is a business idea that my friends or I have that appears to have some merit, I typically make a light business plan for the concept just to stress test it. If it really has some legs, I might even do some market research, build a landing page, or create a cashflow model.
Name one thing still left on your bucket list.
Visit Greece! I love Mediterranean food and the beaches there look amazing.
Favorite activity to do with your family.
Going to Cleveland Guardians' baseball games. We grew up watching the team religiously, so it's really special whenever I can get to a game with Anna, my parents, and siblings. And nothing beats downtown Cleveland during a summer night game!
That's a wrap! We can't wait to share more about all of our team members, but since there is more to us than just counting beans we are going to take this one rockstar at a time! Until next #MeetUsMonday ... Go Make Dreams Come True!