The Learning Leader Show is a podcast created and hosted by Brixey & Meyer's Leadership Advisory Practice Leader, Ryan Hawk. The show is a top rated iTunes business podcast that focuses on learning from the smartest, most creative leaders in the world.
The July episodes of The Learning Leader Show are listed below and we highly recommend checking them out!
Episode #318: Clark Kellogg - How To Take Control Of Your Personal Development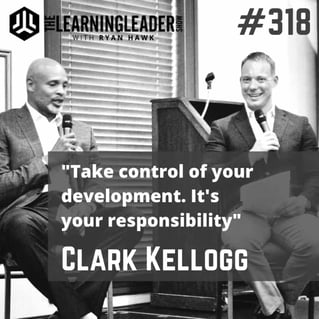 Clark Kellogg serves as one of the the premier voices in college basketball. He works for CBS Sports. In 1997, Kellogg joined CBS Sports full-time as a studio/game analyst for college basketball coverage and was one of three in-studio hosts for March Madness along with Greg Gumbel and Sports Illustrated's Seth Davis.
Prior to that, Clark was an All-American at Ohio State University. In 1982, Kellogg declared for the NBA draft after his junior year of college and was a 1st round draft pick (8th overall) of the Indiana Pacers. In his first season, he was selected as a member of the NBA All-Rookie Team. Converse signed him to an endorsement deal, to release his own Converse "Special K" sneaker.
"How do I become excellent at this thing I'm interested in?"
Episode #319: Jim Clifton - How To Become A World-Class Manager (CEO of Gallup)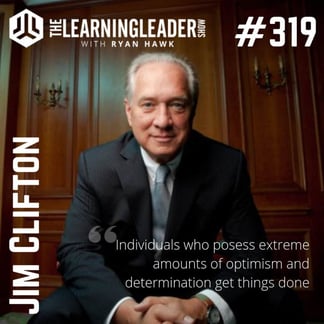 Jim Clifton has served as CEO of Gallup, a global leader in consulting and public opinion research and analytics, since 1988. Under his leadership, Gallup has expanded from a predominantly U.S.-based company to a worldwide organization with 30 offices in 20 countries and regions. Jim is the bestselling author of The Coming Jobs War and Born to Build, as well as many articles on global leadership. His latest book is called, It's The Manager.
"Leaders need to see the future well, and excite others. The good ones have an unusual relationship with risk."
Episode #320: Rick Smith - How To Take Initiative & Solve Problems (CEO Of Axon)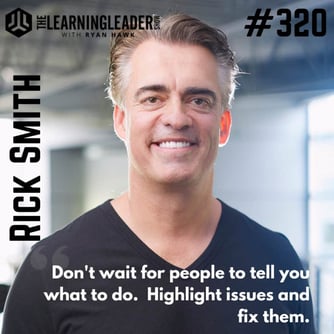 Rick Smith is the founder and CEO of Axon. Axon currently employs over 1,300 people. A pioneer of technology with the vision of making the bullet obsolete, Rick founded the original company, TASER, in 1993. As the TASER device became ubiquitous in law enforcement, Rick pushed the company beyond weapons technology and towards a broader purpose of matching technology to public safety needs in order to make the world a safer place. Under his leadership, the company has grown from a garage in Tucson to a NASDAQ-listed global market leader in conducted electrical weapons, body worn cameras and software.
"You want to hire people that are literally better than you. You have to learn to embrace that."
Episode #321: Jay Acunzo - Why You Should Question Best Practices & Act Like An Investigator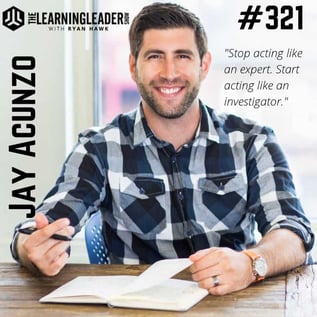 Jay Acunzo is the founder of Marketing Showrunners, author of the book Break the Wheel, and the host and producer of more than a dozen docuseries about creativity at work. He's a former digital media strategist at Google, head of content at HubSpot, and Vice President of Content and Community at the VC firm NextView.
"Set aside the desire to be right for the desire to get it right."
Feel free to reach out to us in regards to anything in this blog! We'd love to hear your thoughts and opinions below!