The Learning Leader Show is a podcast created and hosted by Brixey & Meyer's Leadership Advisory Practice Leader, Ryan Hawk. The show is a top rated iTunes business podcast that focuses on learning from the smartest, most creative leaders in the world.
The August episodes of The Learning Leader Show are listed below and we highly recommend checking them out!
Episode #322: Julie Zhuo - What To Do When Everyone Looks To You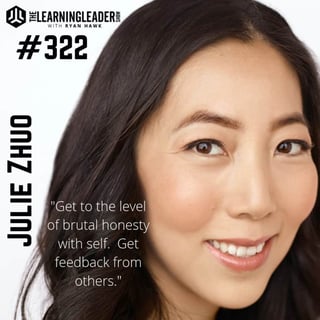 Julie Zhuo is the VP of Product Design for Facebook. She was the first-ever intern for the company. She leads the team responsible for the Facebook App. Julie is known as one of Silicon Valley's top product design executives, she leads the teams behind some of the most popular web and mobile services used by billions of people around the world. Julie writes about technology, great user experiences, and leadership on her popular blog "The Year of the Looking Glass" as well as publications like the New York Times and Fast Company. She is the best-selling author of, The Making Of A Manager.
"The picture others have of you needs to be accurate"
Episode #323: Ian Leslie - The Desire To Know & Why Your Future Depends On It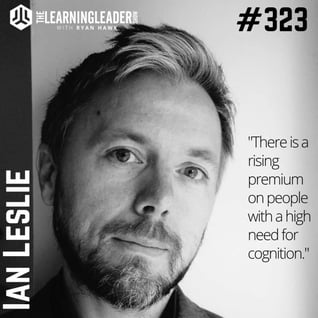 Ian Leslie is a London-based journalist and author of critically acclaimed books about human behavior. He is currently writing a new book on "productive disagreement", which will be published in 2020. Ian also created, wrote and performed in the BBC radio comedy Before They Were Famous. Ian appears as a commentator on current affairs and culture for the BBC, Sky, and NPR. Ian co-hosts a podcast on political disagreements called Polarised alongside Matthew Taylor, CEO of the RSA,
"You have this choice in judgement and curiosity."
Episode #324: Charles Fishman - How To Create A Culture Of Learning From Failure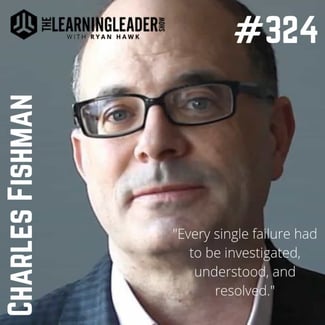 Charles Fishman is the acclaimed author of One Giant Leap, A Curious Mind (with Brian Grazer), The Wal-Mart Effect, and The Big Thirst. He is a three-time winner of the Gerald Loeb Award, the most prestigious prize in business journalism. He started reporting on the U.S. space program as a Washington Post reporter covering the space shuttle Challenger disaster, and has written about space for The Atlantic, Smithsonian, and Fast Company. As part of the reporting for One Giant Leap, he flew in zero gravity.
"Every single failure had to be investigated, understood, and resolved."
Episode #325: Ron Ullery - Demanding Excellence, Delayed Gratification, Winning Titles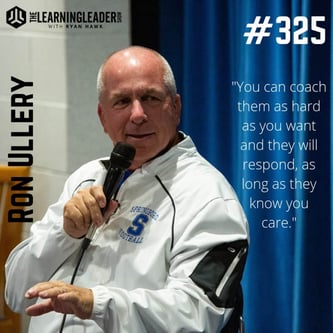 Coach Ron Ullery began his football coaching career at Centerville High School in 1977. He was the Offensive Coordinator (and play-caller) for my four years as the quarterback for Centerville (1996,1997,1998,1999). He was promoted to Head Coach in 2000. In his 14 years as head coach, he compiled a 107-45 record. Eight of his teams advanced to the Division 1 (big school) postseason. He is currently the Offensive Line coach at Springboro High School. This episode was recorded in front of the Springboro football team, coaches, and administrative staff. He's coached high school football for 43 years.
"If you are unsuccessful, look in the mirror. The competition is not real stiff. If you have some foresight and a strong work ethic, you can do whatever you want. Most people don't have that foresight."
Feel free to reach out to us in regards to anything in this blog! We'd love to hear your thoughts and opinions below!