We are so excited to introduce you to Sam, one of our newest team members! He is a Staff Accountant in our Audit & Assurance Services group making things happen in Cincinnati on the daily!
Not being your average bean counters, it's important to us that you know who we are, what we stand for, and the crazy things we spend our time doing when we aren't serving you! Now, get to know....
Introduce your family:
My family includes my parents and my two younger brothers. We are lifelong Cincinnatians and die-hard Reds fans! My girlfriend, Katie, is currently attending grad school up in Cleveland at Baldwin Wallace University.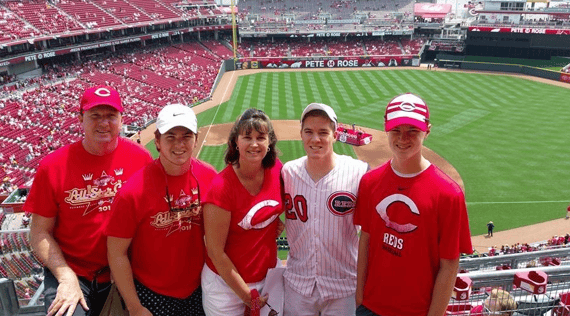 What are you most looking forward to in the near future?
My dad and I are going to the UFC fight in Columbus in March!
Why do you do what you do?
There's always additional knowledge to gain and I enjoy working in a constantly-evolving industry!
Favorite food?
Homemade Chili
What, or who, are you a "closet" fan of?
I've been a closet Nickelback fan ever since middle school... yikes
Name one thing still left on your bucket list.
I want to hike the Appalachian trail
That's a wrap! We can't wait to share more about all of our team members, but since there is more to us than just counting beans we are going to take this one rockstar at a time! Until next #MeetUsMonday ... Go Make Dreams Come True!