We are so excited to introduce you to Peter, one of our newest team members! He is a Senior Accountant in our CFO Services group making things happen in Cincinnati on the daily!
Not being your average bean counters, it's important to us that you know who we are, what we stand for, and the crazy things we spend our time doing when we aren't serving you! Now, get to know....
<<< Peter Kim >>>
Introduce your family:
I've been married to my beautiful wife, Erin, since 2018, and we just had a baby girl on 4/24/2020, named Yuna. We also have 3 cats (Gary, Cap, and Cid) and a corgi (Ein). It feels like I live in a zoo sometimes…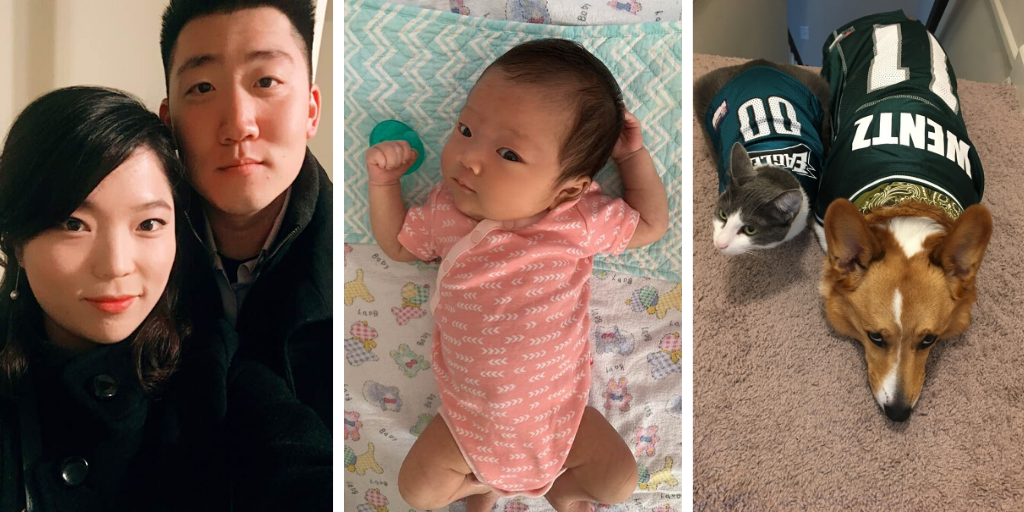 What are you most looking forward to in the near future?
This summer, I'm most looking forward to spending time with my daughter and seeing her grow up. I'd also like to go out and play some golf if my wife lets me.
Why do you do what you do?
I came back into accounting from the restaurant industry to have a more stable career and provide for my family. I have always been very detail oriented and enjoy working with numbers, so accounting was natural for me to get into. I also love interaction and meeting new people and CFO services allows me to do those things.
At which store would you like to max-out your credit card?
Golf Galaxy
What is the nerdiest thing you do in your spare time?
I enjoy Japanese manga (comics)
What, or who, are you a "closet" fan of?
I love old school R&B (Usher, Neyo, Boyz II Men, etc.) and sappy love songs (like Bruno Mars, Ed Sheeran, etc.)
That's a wrap! We can't wait to share more about all of our team members, but since there is more to us than just counting beans we are going to take this one rockstar at a time! Until next #MeetUsMonday ... Go Make Dreams Come True!