We are so excited to introduce you to Lynn, one of our newest team members! She is a Manager in our CFO Services group making things happen in Dayton on the daily!
Not being your average bean counters, it's important to us that you know who we are, what we stand for, and the crazy things we spend our time doing when we aren't serving you! Now, get to know....
Introduce your family:
I'm married to Shawn and have three children: Faith, Shawn Michael, and Ethan. Faith is a fourth year PharmD at Ohio Northern University. Michael is finishing his third and final year at Ohio Dominican University, and has been accepted at Ohio University's Heritage College of Osteopathic Medicine. Ethan is a senior at Centerville High School and is Class of 2021 Secretary, loves golf and caddies at a local country club.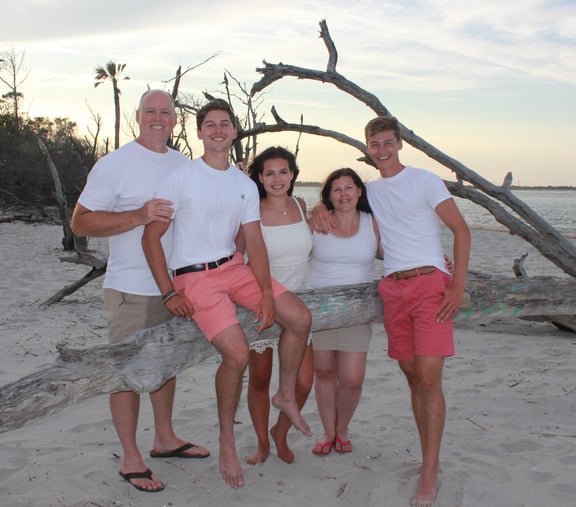 What are you most looking forward to in 2021?
I'm looking forward to Michael graduating from college and Ethan graduating from high school and finding our where Ethan decides to attend college.
Why do you do what you do?
Solving my client's problems and serving as an important resource for them.
Favorite Holiday food?
DLM cheese spreads and crostini.
What, or who, are you a "closet" fan of?
The Bachelor and Bachelorette series.
Name one thing still left on your bucket list.
Go to Hawaii! Again! Truly my paradise.
That's a wrap! We can't wait to share more about all of our team members, but since there is more to us than just counting beans we are going to take this one rockstar at a time! Until next #MeetUsMonday ... Go Make Dreams Come True!