We are so excited to introduce you to Kelly. She recently joined B&M working in our CFO Services Group. Our CFO Services group helps a wide range of companies with items such as...
Outsourcing Roles, Departments or Functions
Preparing For or Undergoing An Audit
Consolidating Job Roles & Responsibilities
Preparing An Annual Budget or Strategic Plan
Interim CFO or Other Accounting Positions
Expanding/Hiring
Merging With/Buying Out a Business
Selling a Business, etc
Not being your average bean counters, it's important to us that you know who we are, what we stand for, and the crazy things we spend our time doing when we aren't serving you! Now, get to know....
<<< Kelly Phillips >>>
Introduce your family:
I recently got married to my husband Mark, and we live with our dog child, Lucy, who we adopted about 4 years ago. And we must mention, baby boy Phillips who's on the way :)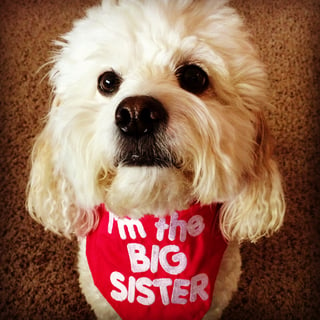 What are you most looking forward to this Fall?
The temperature dropping, boots, pumpkin everything and the leaves changing colors!
Why do you do what you do?
I love helping our clients feel less stressed about accounting.
If your favorite celebrity were coming to town, where would you tell them to Visit? Eat? Drink?
Check out any of our many local breweries!
Share a picture of something you love?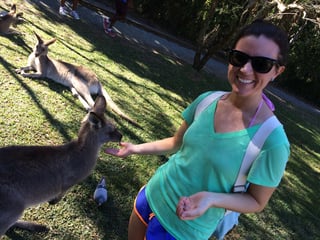 :: Feeding the kangaroos in Australia! Lucy! ::
What would you say is THE best chip ever?
Best chip ever – Utz – "The Crab Chip"
Name one thing still left on your bucket list?
Travel to South Africa
What store would you love to max out your credit card?
Nordstrom ...pretty sure you're not the only one!
That's a wrap! We can't wait to share more about all of our team members, but since there is more to us than just counting beans we are going to take this one rockstar at a time! Until next #MeetUsMonday ... Go Make Dreams Come True!