We are so excited to introduce you to Julia, one of our newest team members! She is a Staff Accountant in our Audit & Assurance Services group making things happen in Dayton on the daily!
Not being your average bean counters, it's important to us that you know who we are, what we stand for, and the crazy things we spend our time doing when we aren't serving you! Now, get to know....
Introduce your family:
My family includes my parents, my older brother, and my older sister. My siblings and I were born and raised here in Centerville, OH, and we are all UD alumni (including my parents). My brother still lives in Dayton, and my sister lives in Cincinnati. Finally, my boyfriend, Nathan, is finishing his last semester at the UD this fall!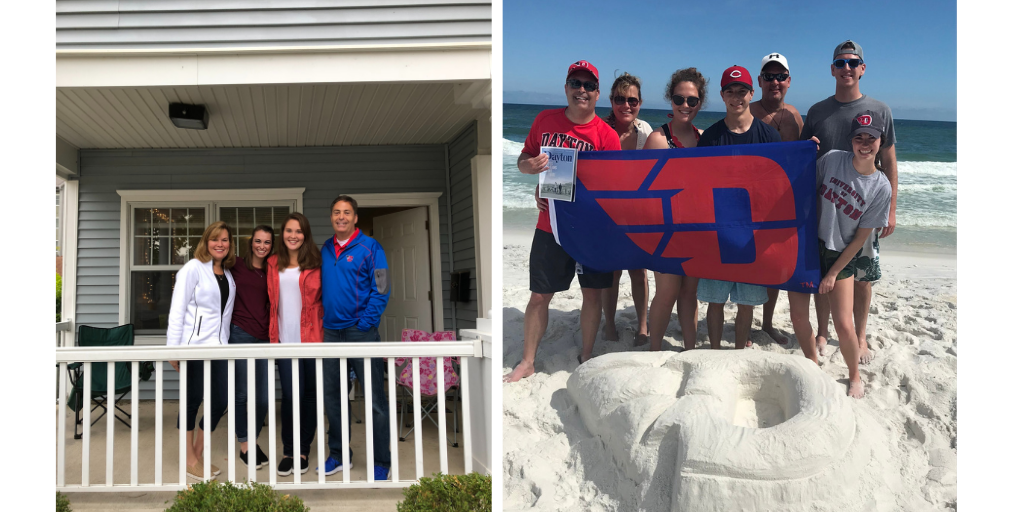 What are you most looking forward to this fall?
I am most looking forward to sports coming back! Even if I can't be there in person, I'm excited to have something to watch throughout the fall.
Why do you do what you do?
I do what I do because I love accounting and the opportunities that it brings. You are continuously learning and adapting to the times, and you are able to help others do that as well!
What's one thing most people don't know about you, but should?
I've been a UD basketball fan my entire life. I have been going to home games since I was 6 – and have only missed a handful of games!
At which store would you like to max-out your credit card?
Without a doubt, Target... you can buy anything there.
Name one thing still left on your bucket list.
One thing left on my bucket list is to travel to every state in the US and see the most famous "destination" of each state.
That's a wrap! We can't wait to share more about all of our team members, but since there is more to us than just counting beans we are going to take this one rockstar at a time! Until next #MeetUsMonday ... Go Make Dreams Come True!