We are so excited to introduce you to John. While in high school, he traveled to six different European cities, including the Vatican where he attended an audience with Pope John Paul II. John has been with our team for 5 years and is currently a manager on our Assurance Services team and recently added CFE (Certified Fraud Examiner) to his credentials.
Our Assurance Team helps a wide range of companies with items such as...
Financial Statement Audits, Reviews & Compilations

Sarbanes-Oxley Section 404 Assistance

Agreed-Upon Procedures Engagements

Employee Benefit Plan Audits

Technical Accounting Assistance

Internal Audit Assistance/Outsourcing

Internal Control Process Review, Documentation & Testing

Fraud Examimation; Prevention & Detection
Not being your average bean counters, it's important to us that you know who we are, what we stand for, and the crazy things we spend our time doing when we aren't serving you! Now, get to know....
<<< John Garrity, CPA, CFE >>>
Introduce your family:
My wife Christina and I met in college at Ohio Northern University. We have one son, Wyatt who loves to torment our dog, Rambo.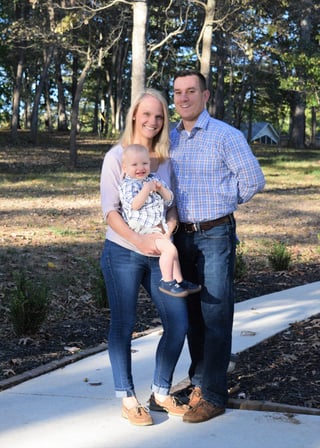 What are you most looking forward to this Fall?
I am looking forward to watching our son continuing to grow, including learning to walk.
Why do you do what you do?
I enjoy the opportunity to serve others, whether it is our team or our clients, and help them grow to their fullest potential.
If your favorite celebrity were coming to town, where would you tell them to Visit? Eat? Drink?
I would recommend eating at Coldwater Café, our favorite date spot. A visit to any of the great MetroParks in the Dayton area is always high on my list. I would follow our hike at the MetroParks with a Dayton brewery tour – variety is the spice of life.
Share a picture of something you love?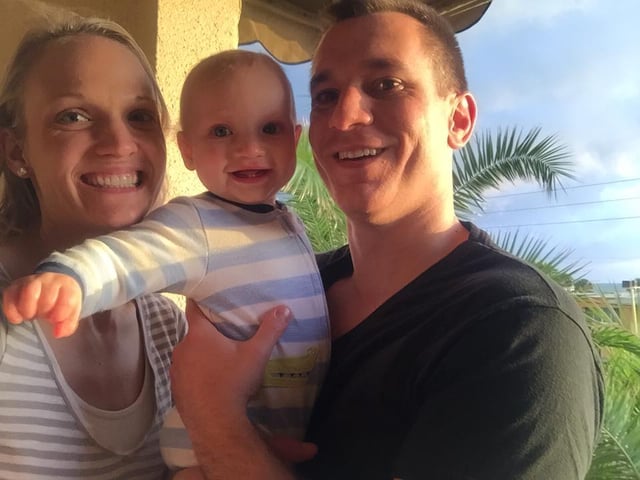 :: Post 'audit season' trip to Florida. This was our son's first time flying & trip to the beach ::
What would you say is THE best chip ever?
Mike-Sell's Good'n Hot
Name one thing still left on your bucket list?
To become fluent in a second language
What, or who, are you a "closet" fan of?
This Old House on PBS (may also qualify for nerdiest thing according to my wife)
Learn more about John here and be sure to follow him on LinkedIn!
That's a wrap! We can't wait to share more about all of our team members, but since there is more to us than just counting beans we are going to take this one rockstar at a time! Until next #MeetUsMonday ... Go Make Dreams Come True!