We are so excited to introduce you to Jay, one of our newest team members! He is a Senior Accountant in our Tax Services group making things happen in Cincinnati on the daily!
Not being your average bean counters, it's important to us that you know who we are, what we stand for, and the crazy things we spend our time doing when we aren't serving you! Now, get to know....
Introduce your family:
We live in Florence, KY with our poodle, Silus. I was born and raised in Central California but my family all live in the South. I call Central and Northern Kentucky home, but we find ourselves running across the river to Ohio every chance we get! We love the riverwalk and the International Friendship Park. Looking forward to visiting Hocking Hills.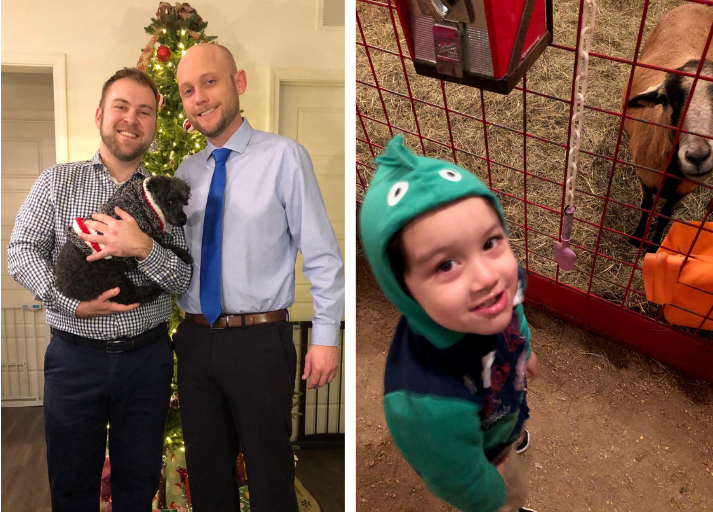 My family (at Christmas... though I'd love a summer tree...) | My nephew and his first goat
What are you most looking forward to this fall?
The changing of the weather to perfection, candied apples, Jack-O-Lanterns, and trick-or-treating with my nieces and nephews.
Why do you do what you do?
I love creating something people are grateful for, need, and can't do without.
What's one thing most people don't know about you, but should?
I like Japanese food. Like, a lot.
Choose a movie title for the story of your life.
Lost in Translation
What, or who, are you a "closet" fan of?
Ke$ha... Sign, I know...
That's a wrap! We can't wait to share more about all of our team members, but since there is more to us than just counting beans we are going to take this one rockstar at a time! Until next #MeetUsMonday ... Go Make Dreams Come True!