We are so excited to introduce you to Anastasia! She is one of our Staff Accountants in the Audit & Assurance group here at Brixey & Meyer, making things happen in Dayton, Cincinnati & Columbus on the daily!
Not being your average bean counters, it's important to us that you know who we are, what we stand for, and the crazy things we spend our time doing when we aren't serving you! Now, get to know....
<<< Anastasia Nagle >>>
Introduce your family:
I met my husband, Erich, 12 years ago in the illustrius Ukrainian city of Kiev. Since then, we celebrated our 10th wedding anniversary, and I have been surrounding myself non-stop with lots of male energy. We have three beautiful sons - Jimmy, Eddie and Christopher; and because it's not crazy enough for us, we adopted the sweetest Red Doberman Amos!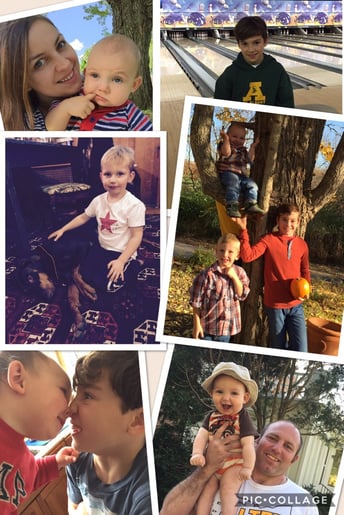 What are you most looking forward to this Spring?
April 19th! Doesn't every accountant? Spring is my favorite time of year, and I am looking forward to being able to enjoy the smell of spring air, gorgeous Magnolias, delicate Tulips, fragrant Lilacs, purple sunsets and our family's multiple spring birthdays.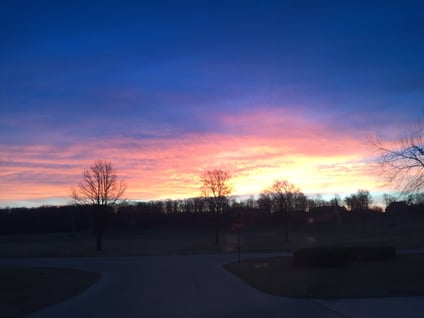 What would be the movie title for the story of your life?
Lost in Translation
What is the most rewarding part of your career?
The greatest advantage and reward of my job, without a doubt, is people. Having the chance to meet, build relationships and get to know incredibly smart and successful individuals (whether it's clients or co-workers) with diverse backgrounds, talentts and personalities is invaluable.
What's one thing on your bucket list?
Learn 3 more languages, so I can always understand what my mother-in-law says about me when she talks on the phone.
What's one thing most people don't know about you, but should?
I am passionate about diversity, and I am fortunate to be surrounded by people of various ethnic origins. No family celebration goes on without an abundancy of authentic cuisines from our multicultural and multilingual family members- American, Ukrainian, Mexian, German, Swiss, Flemish and French. We are even blessed with awesome Swedish neighbors who always invite us to their Julbords.
That's a wrap! We can't wait to share more about all of our team members, but since there is more to us than just counting beans we are going to take this one rockstar at a time! Until next #MeetUsMonday ... Go Make Dreams Come True!